Facility for Research in Experimental Nuclear Astrophysics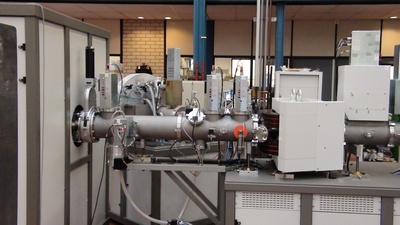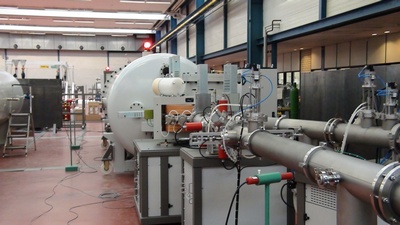 About FRENA
The Nuclear Physics Division, Saha Institute of Nuclear Physics, Kolkata is setting up a Facility for Research in Experimental Nuclear Astrophysics (FRENA). The project, funded by the Department of Atomic Energy, Govt. of India, involves commissioning of a 3 MV Tandetron low energy high current accelerator suitable for low energy Nuclear Astrophysics research.
School cum Workshop on Low Energy Nuclear Astrophysics (SLENA)
A series of school cum workshop was arranged in 2006. 2008, 2010 & 2012. Eminent physicists from different laboratories have attended and delivered lecture series in SLENA.
SLENA LECTURES
LECTURES-2006

LECTURES-2008

LECTURES -2012


Recent News
The FRENA facility building is nearing completion at the the Salt Lake Campus of Saha Institute of Nuclear Physics. The machine will be installed by the High Voltage Engineering, the manufacturer of the machine once the building is ready.

PROGRESS OF FRENA LABORATORY BUILDING CONSTRUCTION
Scope of Research
The proposed Facility will provide opportunities of research in the field of low-energy Nuclear Astrophysics for the first time in India. Centered around high current 3 MV Tandetron and a 500 kV single-ended accelerator that would be installed in the second phase, FRENA will help address important queries related to different Astrophysical scenarios, especially those related to the fusion of heavy-ions like 12C, 16O and 20Ne. With the development of a neutron facility at a later stage, neutron-induced reactions would be studied for investigating the s-process nucleosynthesis. It would also provide scope for studying specific reactions in the H and He-burning phases of stars and the p-process reactions. In addition, the necessary infrastructure will be developed to undertake large-scale simulation work essential for modeling of the relevant nuclear processes.