Tree Plantation Activity
The world tree plantation day was celebrated by the Research Fellows in the year 2002 amidst enthusiasm and overwhelming response from all quarters of our Institute. The sixty saplings that were planted on that day, in our humble bid to maintain and magnify our green, are almost all surviving and growing day by day.The Research Fellows' of SINP took the initiative to revive the lost greenery in the SINP Saltlake Campus through a Tree Plantation Ceremony on Aug 8, 2002.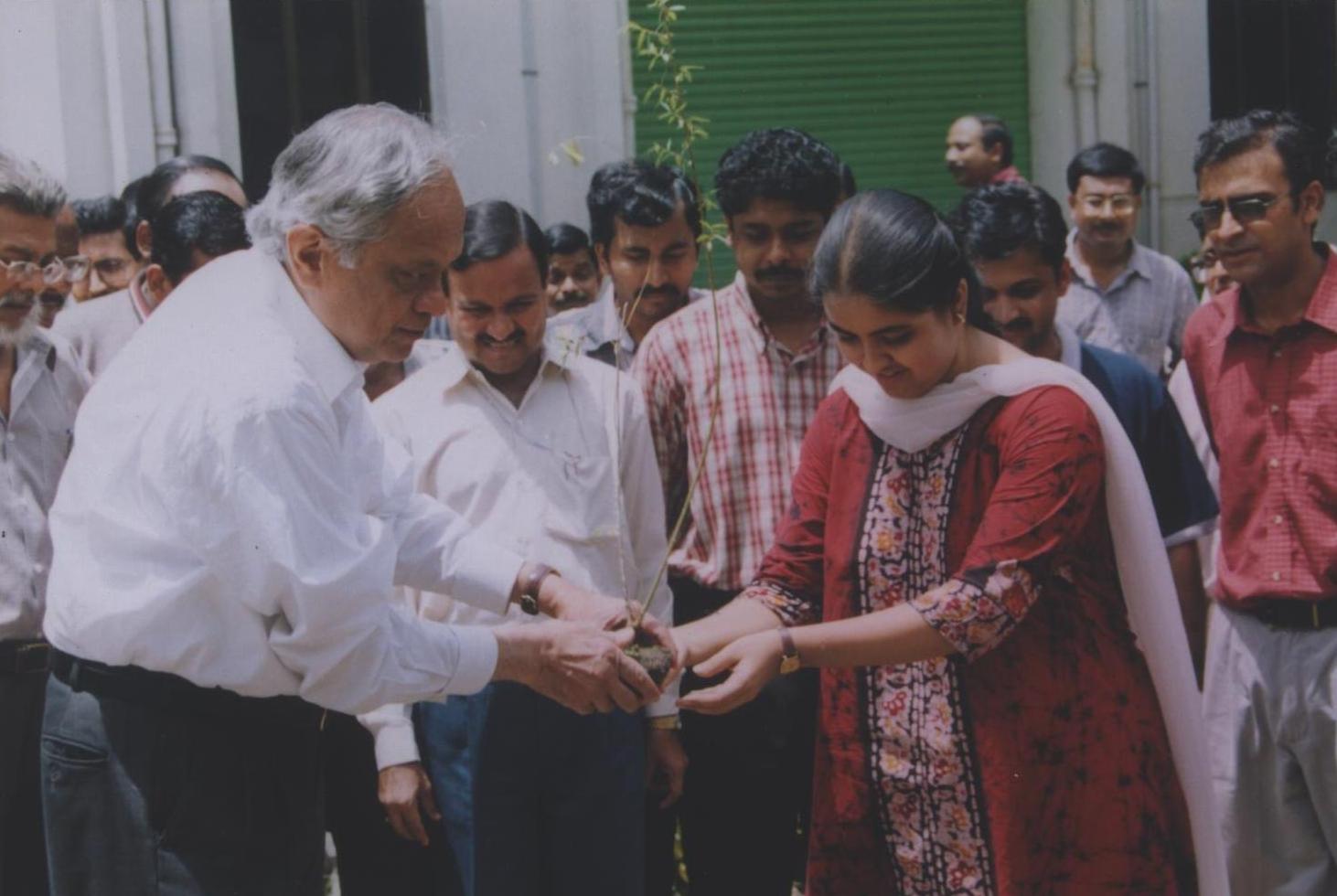 Institute Director, Prof. Bikas Sinha inaugurating the ceremony by planting a willow sapling in the Institute Campus.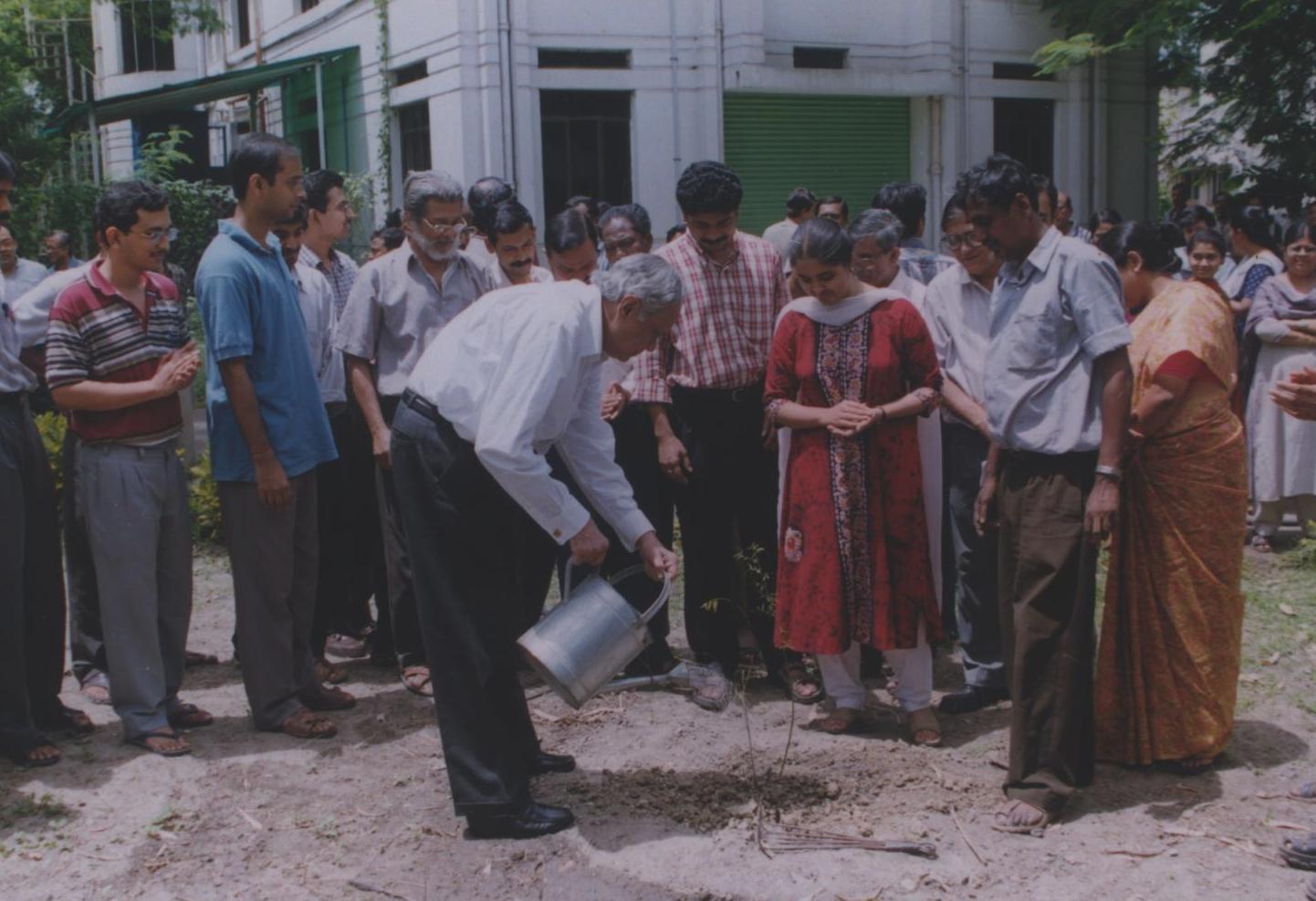 Prof. Sinha waters the sapling after planting it.