Tree Plantation Activity
The world tree plantation day was celebrated by the Research Fellows in the year 2002 amidst enthusiasm and overwhelming response from all quarters of our Institute. The sixty saplings that were planted on that day, in our humble bid to maintain and magnify our green, are almost all surviving and growing day by day.The Research Fellows' of SINP took the initiative to revive the lost greenery in the SINP Saltlake Campus through a Tree Plantation Ceremony on Aug 8, 2002.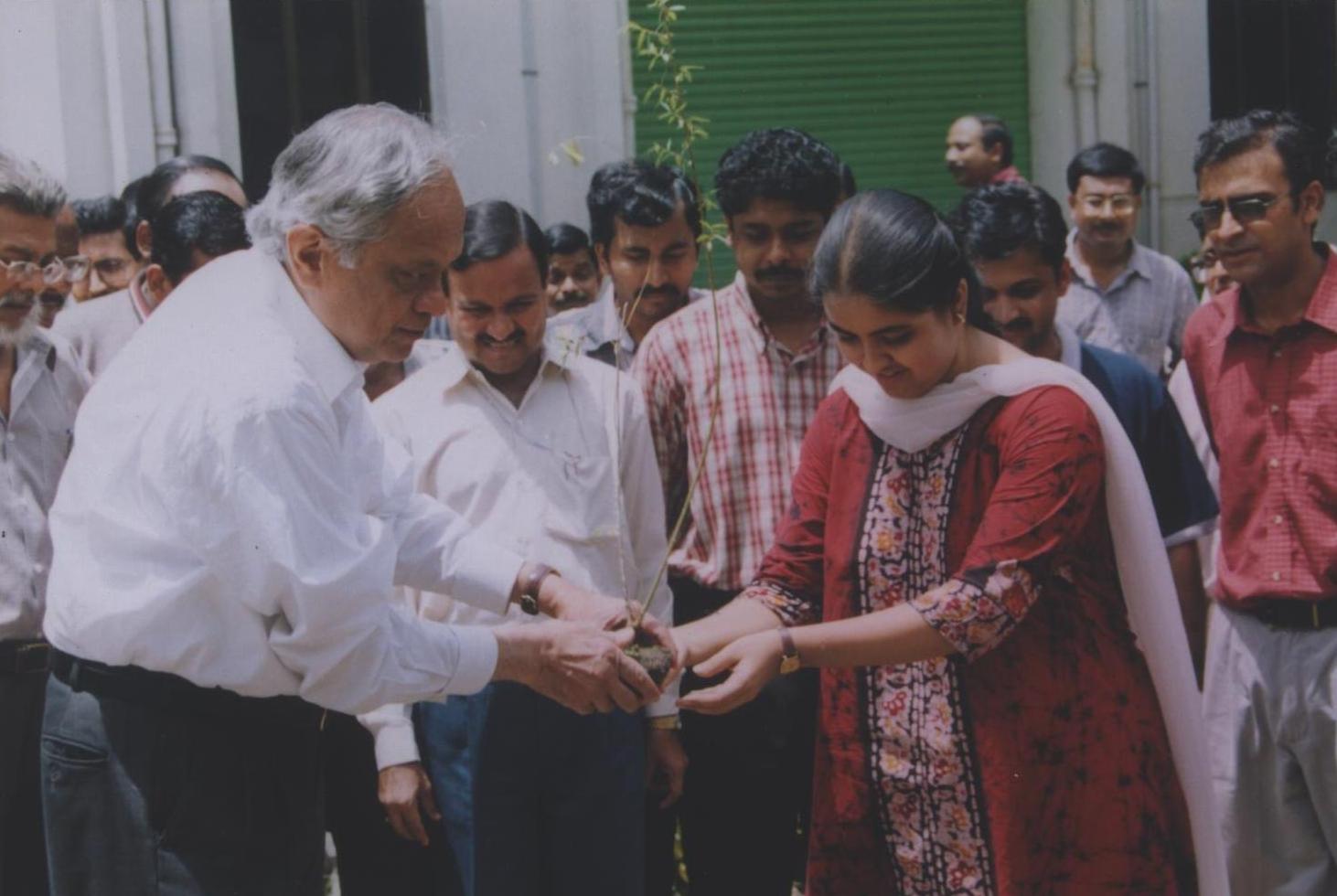 Institute Director, Prof. Bikas Sinha inaugurating the ceremony by planting a willow sapling in the Institute Campus.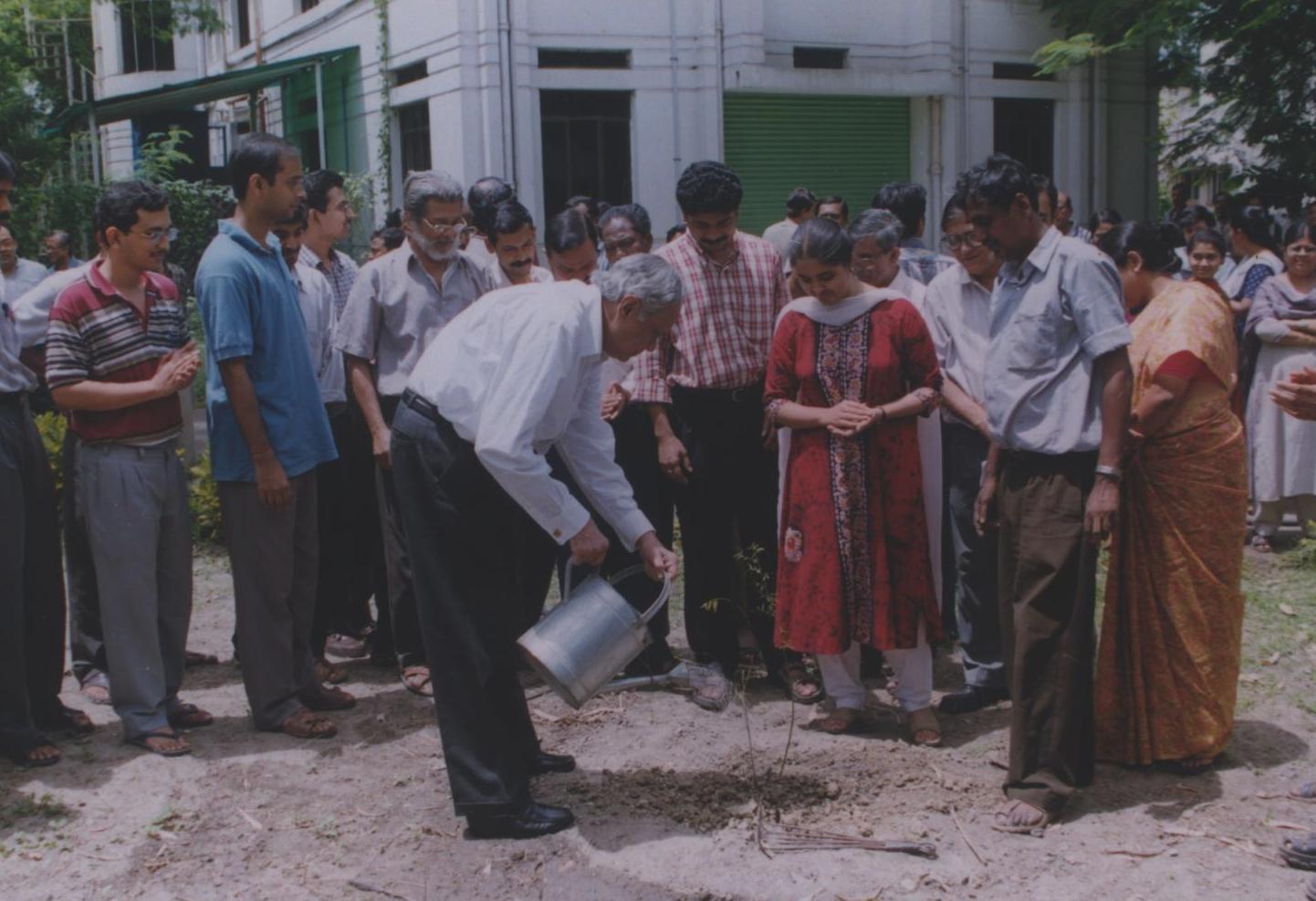 Prof. Sinha waters the sapling after planting it.

TREE PLANTATION 2019

World Nature Conservation Day is observed on 28th July every year all over the world with the objective of increasing awareness about the depleting natural resources and protecting them. As a small step towards spreading awareness and protecting our nature, this year, RFA decided to organize a TREE PLANTATION program on 30th of July, since 28th is a sunday. Sufficient number of trees including a few big trees, shrubs and ornamental plants have been thought to be planted within the institute and MSA-1 campus.

Apart from this,30 saplings ofdifferent varieties of jasmine like gandhoraj, tagar, bell etc. wrapped in newspapers (to avoid using plastic bags) which can be easily planted in pots have been distributed.